Do Less, BE More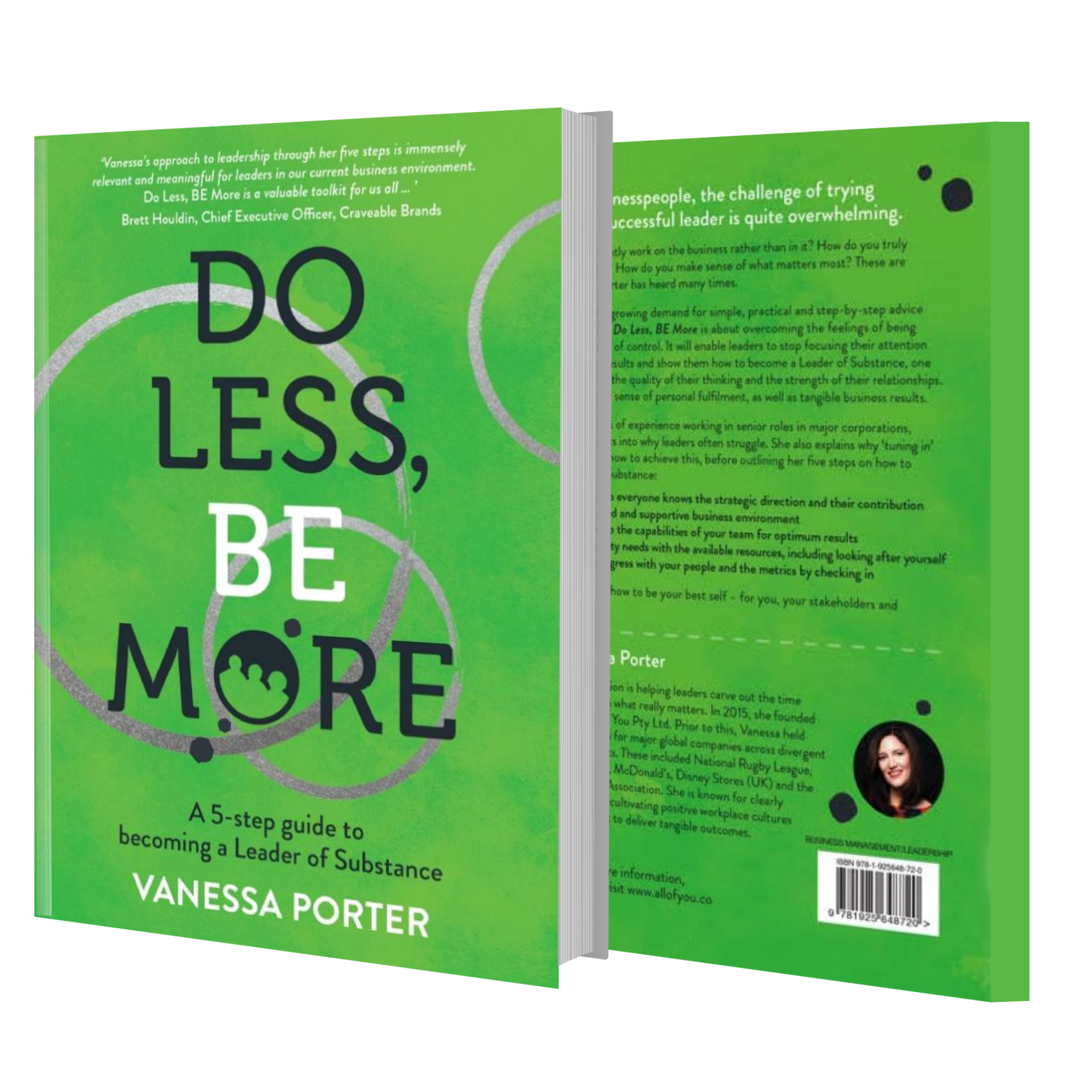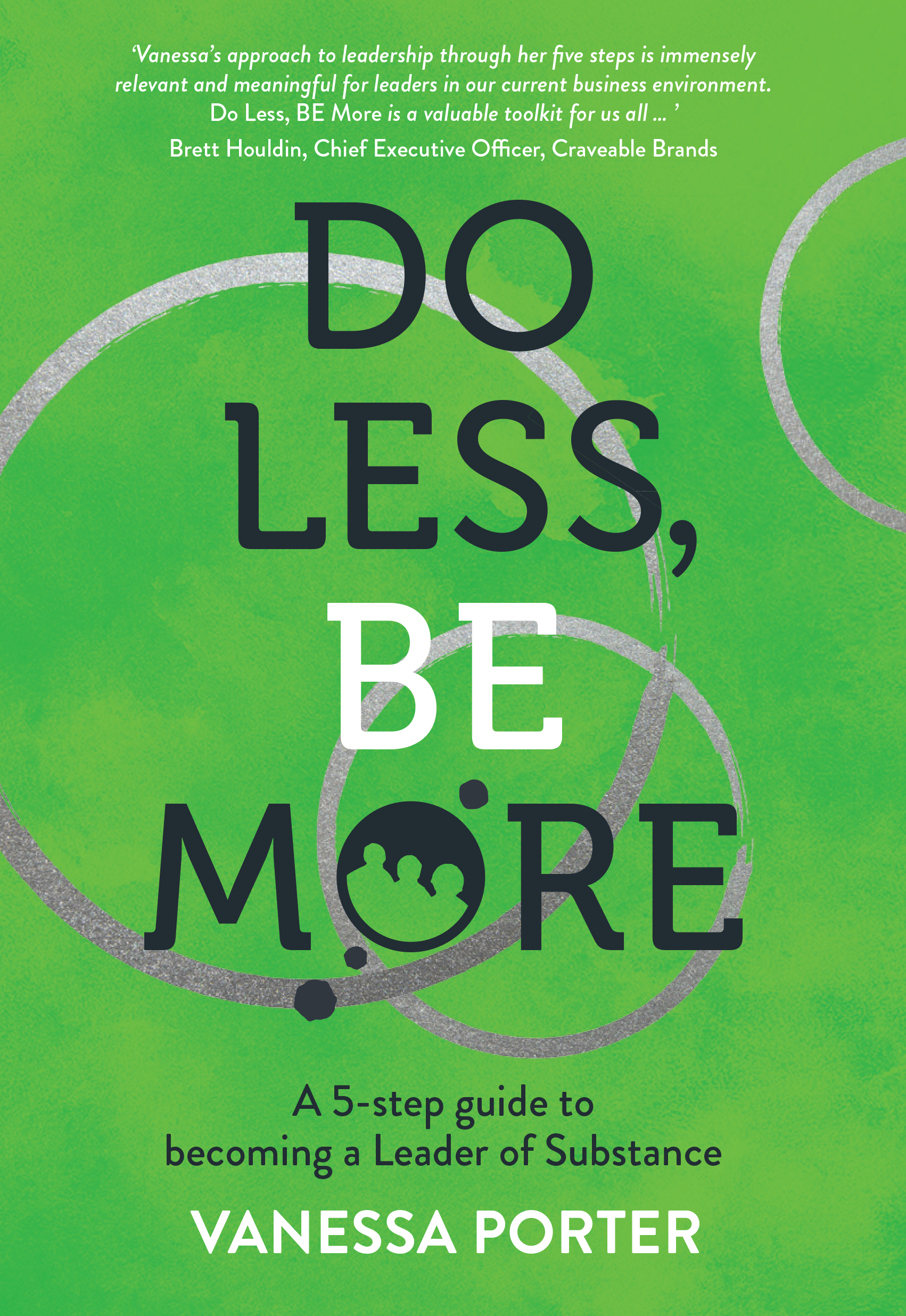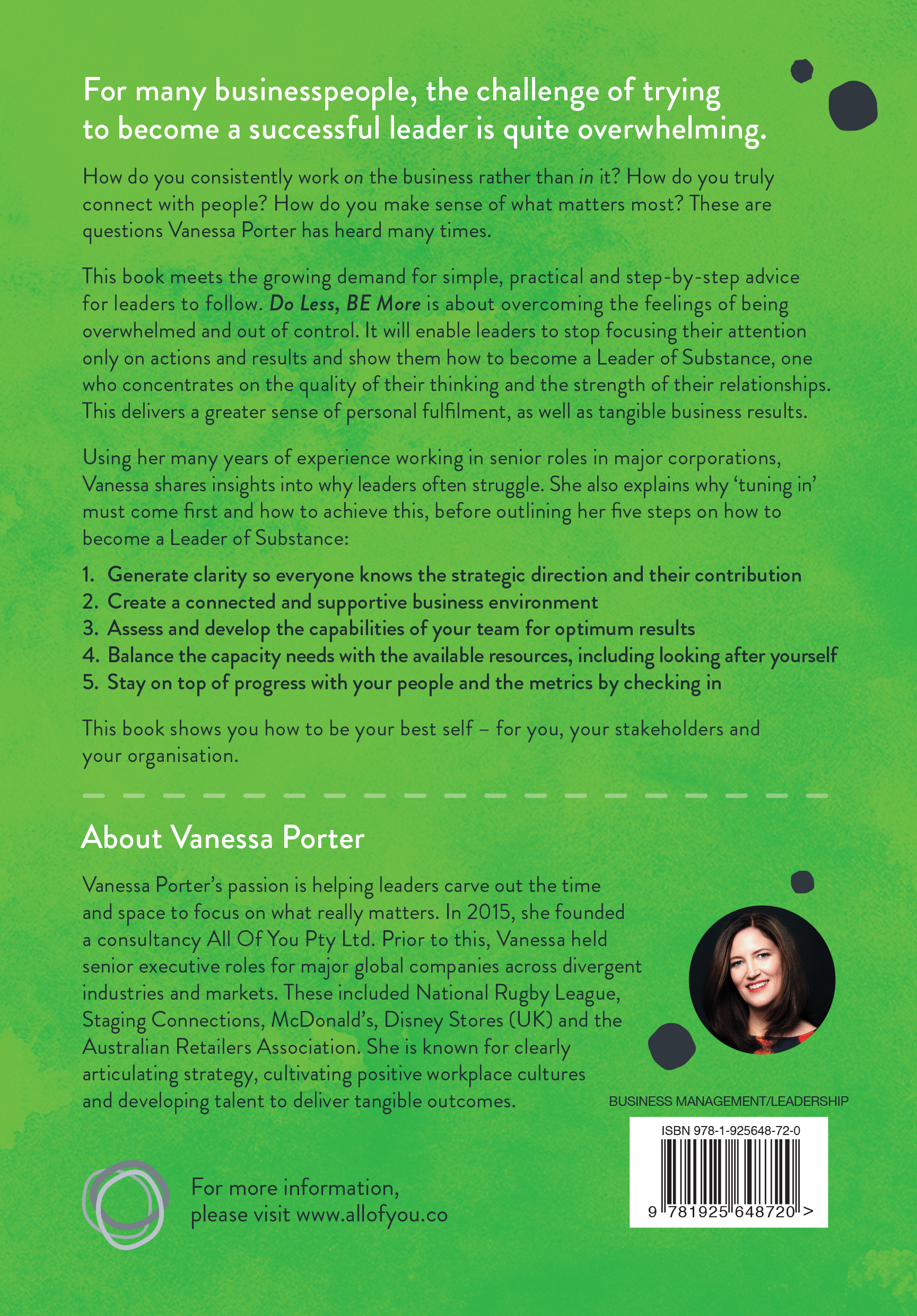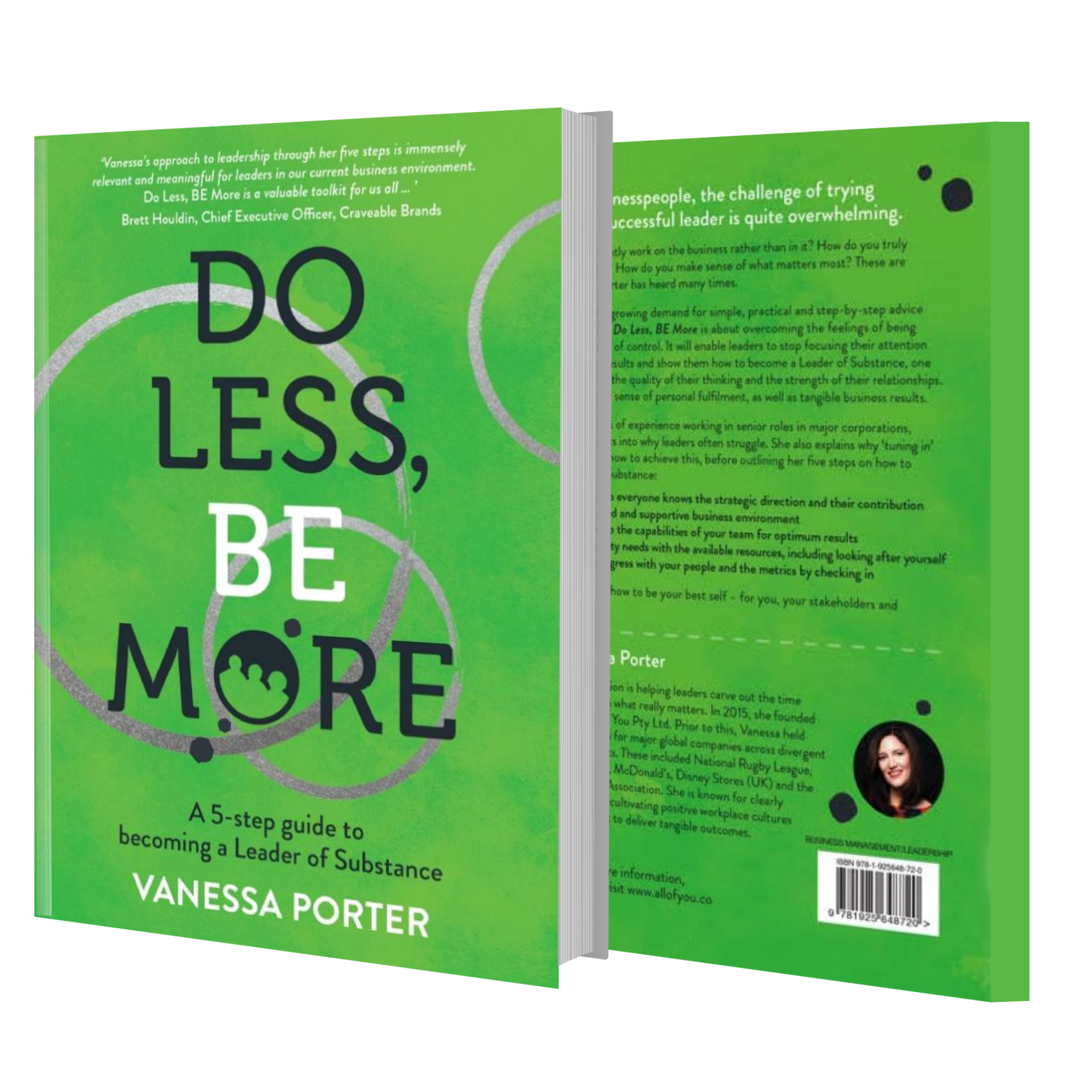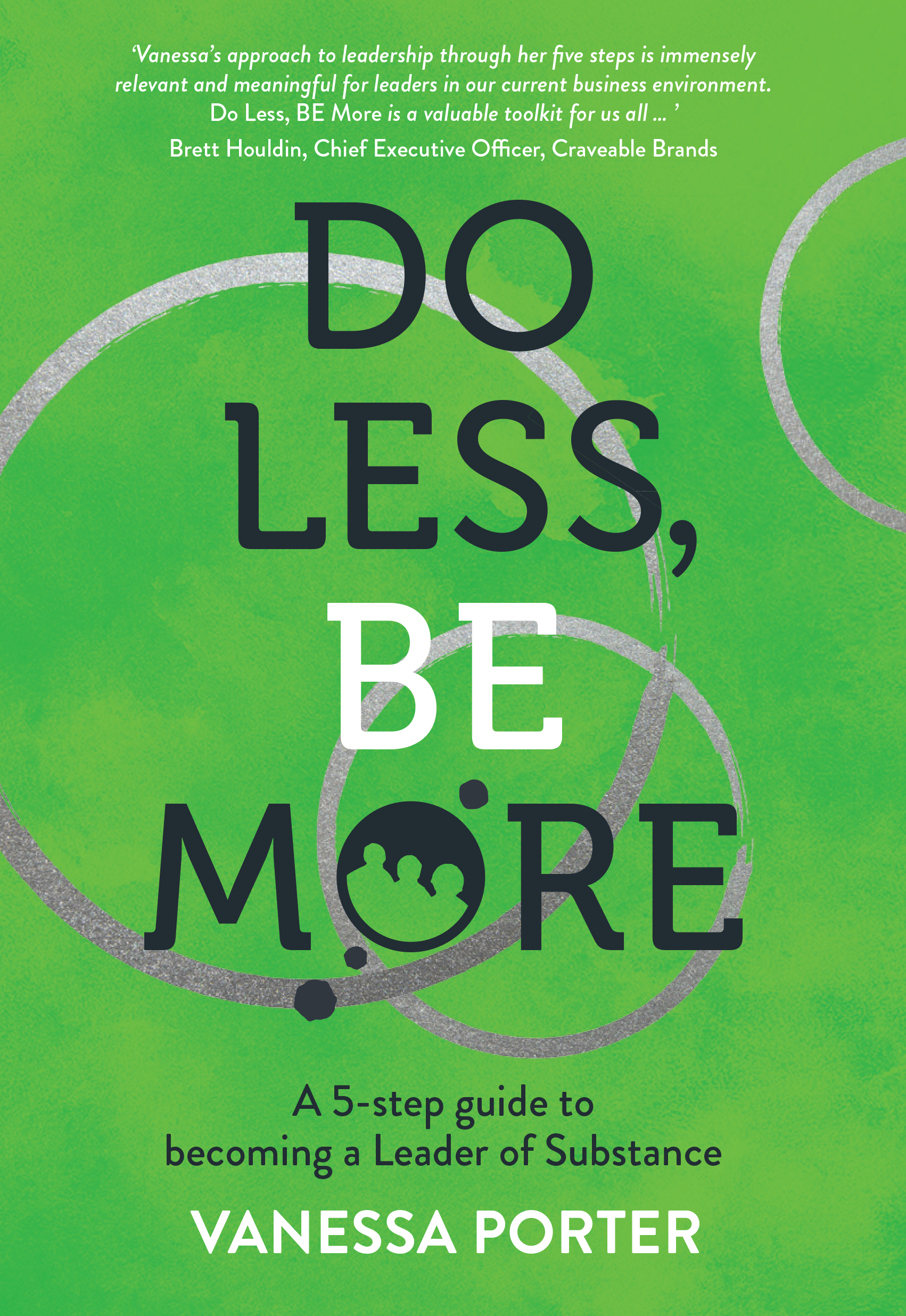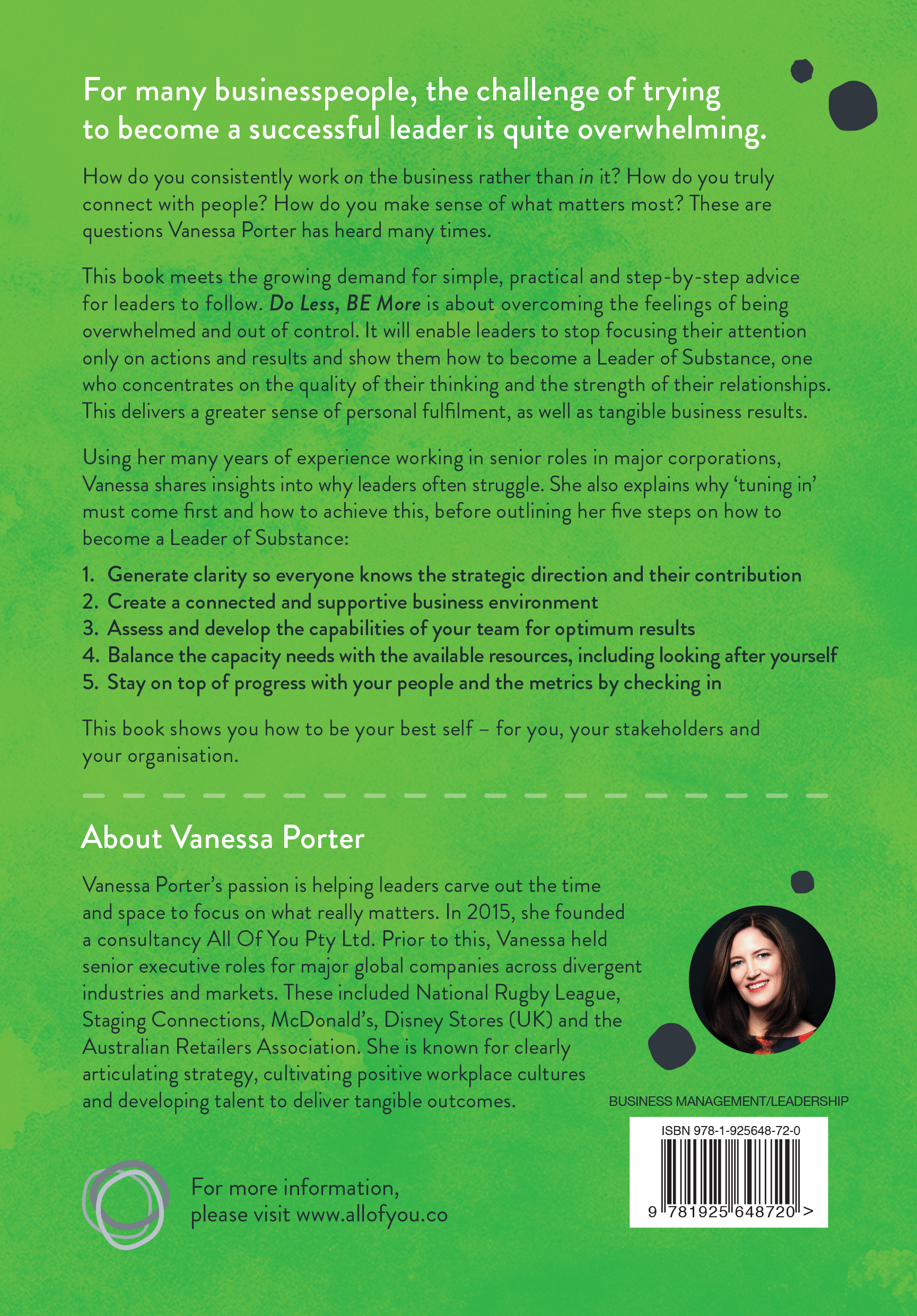 Do Less, BE More
For many businesspeople, the challenge of trying to become a successful leader is quite overwhelming.
Do Less, BE More, meets the growing demand for simple, practical and step-by-step advice for leaders to follow. Using my many years of experience working in senior roles in major corporations, I share insights into why leaders often struggle. I also explain why 'tuning in' must come first and how to achieve this, before outlining my five steps on how to become a Leader of Substance:
Generate clarity so everyone knows the strategic direction and their contribution

Create a connected and supportive business environment

Assess and develop the capabilities of your team for optimum results

Balance the capacity needs with the available resources, including looking after yourself

Stay on top of progress with your people and the metrics by checking in
This book shows you how to be your best self – for you, your stakeholders and your organisation.
For bulk orders please contact support@allofyou.co for correct delivery rates
Olivia Ruello, CEO Business Chicks Australia
NSW Advisory Board Member, The Hunger Project
"Vanessa's approach to leadership through her five steps is immensely relevant and meaningful for leaders in our current business environment. Do Less, BE More is a valuable toolkit for us all to reflect upon and focus on what really matters, our people. We need to empower ourselves so our teams think more, not just do. Vanessa's insights support a framework of purpose for all stakeholders to be highly successful."


Brett Houldin, Chief Executive Officer, Craveable Brands
Download Part One of Do Less, BE More.